Meet Simba
We have coexisted with large predators for thousands of years, you will discover our secrets for tracking and staying safe around these magnificent creatures.
We are jumping for joy at the prospect of welcoming you to Arusha, Tanzania for your safari to Serengeti. We are a Maasai safari company of professional tour guides and drivers waiting to take you on a trip of a lifetime. 
Photographic safaris
We will work with you to get you the best light, locations and subjects for your photos
Still haven't found What You Are Looking For?
Try our African Safari Tour Planning Tool, it is quick and will help you find your perfect safari Experience!
"if you want to see the real Tanzania, book your safari with real Tanzanians"
A Wiseman

Family Friendly
We welcome kids and can arrange tours that children and grown-ups will love

Environmentally Aware
Tours designed to have as little impact on the environment as possible

Luxury Vehicles
We have the latest stretch safari vehiles for your comfort and enjoyment

Expert Maasai Guides
We are a family of Maasai trackers and guides, you are in safe hands with us
Welcome to JAfrica Safari Tours to Africa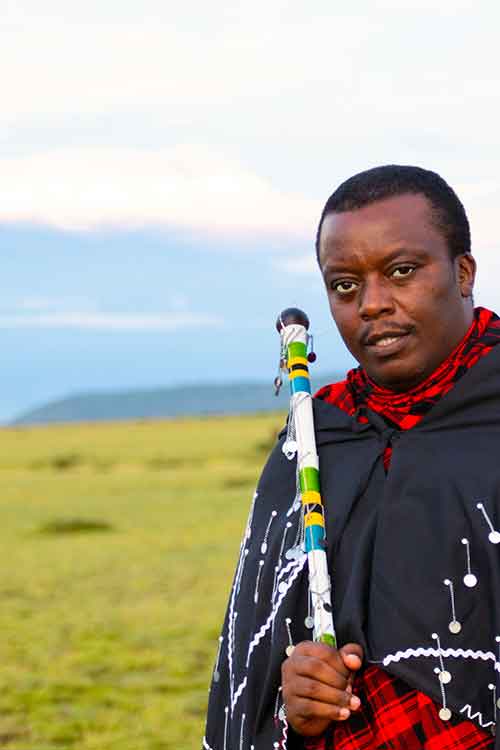 I am Joshua Ole Monah, I am an Elder from the Laitayok Clan of the Maasai Tribe of East Africa. Very welcome to my website (karibu sana).
I hope you stick around a while and enjoy looking at the wonderful adventures here and our many safari tours to Africa.
I am very privileged to live here, It is a wonderous place and every day I learn something new about my home, our people and the wildlife that surrounds us here.
Your guides, drivers and cooks are Morrans and Elders from the local Maasai Tribe, this is our land, we grew-up tending goats and cattle on these planes, our knowledge of the ecosystem can't be learned in a book, it is instinctive, it is in our DNA.
We will ensure you have a safari experience like no other. You will be treated to real Tanzanian Maasai hospitality, safaris don't get more real than this.
The team and myself look forward to welcoming you in person to The Serengeti and all it beholds on one of our Safari Tours to Africa.
If you have questions, and you will have many i'm sure, please feel free to contact me on Whatsapp or Telegram or send me an email and I will reply as soon as I can.
Joshua is a Maasai, a trained wildlife biologist and behavioralist, National Outdoor Leadership School alum and one heck of an amazing guide for our 8 day trek with him June/July 2019.
We love birding, but clueless as to what we were seeing. Joshua could tell us within seconds what birds we were seeing, look it up one of his many bird books and go into as great of detail as we wanted about the migration, habitat and perhaps a story or two for our entertainment.
He was so respectful of the animals, and would often avoid the masses and take us to places that few knew about so we could have very private animal viewing experiences.
We saw other guides who were playing on their phones while their guests were watching a jaguar and her cub play. They asked to borrow our binoculars because their hired 'guide' didn't have any for them to use. Be careful on what companies you use. Better to go with Joshua who will create a custom trip for you on whatever you want to see and do and will make sure you have an amazing trip.


Joshua is an absolutely phenomenal safari guide and helped me and my friends gain and unforgettable experience through Tanzania. He guided us through the Serengeti and Ngorogoro Crater amongst many... read more other places. He made sure to stop and answer questions as well as provide amazing knowledge on anything you might see. He has an great eye for wildlife and helped us see all of the "big five" African animals on our trip!

Roam34613297439
25/11/2018

My daughter and I met up with a friend and her son in Arusha, Tanzania to go on our first safari. Joshua Monah coordinated all of it for us,... read more covering all details, changes and the requests of our group. His knowledge of the town, the conservation and national parks and the flora and fauna were beyond compare. His generosity, kindness and love for his work shows. All of our encounters with local businesses, shops, park personnel and those at our accommodations were so pleasant because of Joshua's warmth, professionalism, and his historical knowledge. It is clear that he is well respected. This trip was well planned and flexible to changes - we had wonderful accommodations, great food and interactions. And the safari itself was fantastic - we saw it all - the black rhino, the big cats, the hippos, elephants, giraffes, wildebeests, baboons, monkeys, hundreds of bird - and Joshua could name every bird before we checked the books! He was never wrong! This company knows the habitats, habits of the animals and the history of the region. He is a native of Tanzania, NOLS trained and is able to provide information about the culture, geography, animals, history and so much more. If and when the other members of my family get to go on Safari or visit Tanzania (or when I return) this is the only guide I'd consider.

JuneL8500
26/07/2019

Based upon a recommendation from two sets of dear friends who have both traveled with Joshua Monah, we hired Joash Africa Wilderness Insight Limited ("JAfrica") for our Serengeti safari and... read more could not be more pleased with our choice or experience for a number of reasons, including Joshua's: - KNOWLEDGE: His intelligence about the park and animals is extraordinary, and he has a "sixth sense" on where and when to find them, even the most elusive! He knew the answer to every question we asked him about the animals and we -- both the teens and the adults in our group -- learned more than we ever could have imagined. This was my 4th African safari and by far my most favorite! - GEAR: JAfrica's safari vehicle is very comfortable and it outfitted with everything one could need, including a charging station, guide books, a cooler of cold drinks, and so much more. Joshua's camera was far better than our own and he helped us to capture images on a memory card he gave to us that we will treasure forever. - AUTHENTICITY: At our request, he helped us to plan a safari that was a true Tanzanian experience; other operators who proposed itineraries seemed to pitch only the properties with surface-level gloss; Joshua had recommendations that were lesser known gems; just what we were looking for but could not have found without him! - HOSPITALITY: Joshua went above and beyond to ensure that we were taken care of at every step of our time in Tanzania -- from the moment we landed at the Kilimanjaro airport until the moment we left to return home. And we knew that, in Joshua's very capable hands, we were not only safe but that every detail of our journey and adventures had been thoughtfully and thoroughly attended to, both in advance and in the moment. - FLEXIBILITY: When our arrival in Tanzania was nearly 3 days delayed due to an unexpected delay in our COVID test results, the itinerary we'd planned so carefully with Joshua was affected. But Joshua jumped in to the rescue. While we were (finally!) en route to JRO from the US, he made dozens of calls to properties and local airlines on our behalf to help us modify our plans and make up for the time we had lost. We could never have accomplished this without JAfrica; it required a trusted partner on the ground with established and mutually respectful business relationships, who was fluent in Swahili, and who was looking out for our best interests. - TEAM: Joshua is amazing, and his team is also. This includes his business partner and brother, Moses, who took very good care of us pre-safari. His team member, Richard, served as our excellent driver and guide in Karatu post-safari. Everyone on the JAfrica team is top notch. - FRIENDSHIP: It was impossible not to become fast friends with Joshua immediately and, over the course of our time together, he became a dear friend. If any or all of the above are important to you when hiring a guide in Tanzania, I highly recommend hiring Joshua and his company. You will be in the best of hands and will not regret it.

ScottDinCA
01/06/2021
Got Questions?
Chat with a Safari Guide on your phone
my guest philosophy
We plan our safari tours to Africa around a small guide to guest ratio, that way you get our undivided attention.
This is Maasai hospitality
Joshua Ole Monah – Proprietor