Still haven't found What You Are Looking For?
Try our African Safari Tour Planning Tool, it is quick and will help you find your perfect safari Experience!
"if you want to see the real Tanzania, book your safari with real Tanzanians"
A Wiseman

Family Friendly
We welcome kids and can arrange tours that children and grown-ups will love

Environmentally Aware
Tours designed to have as little impact on the environment as possible

Luxury Vehicles
We have the latest stretch safari vehiles for your comfort and enjoyment

Expert Maasai Guides
We are a family of Maasai trackers and guides, you are in safe hands with us
Welcome to JAfrica Safari Tours to Africa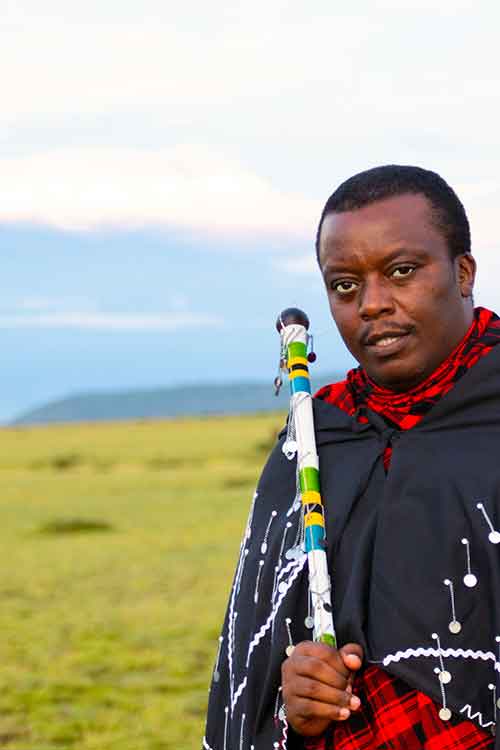 I am Joshua Ole Monah, I am an Elder from the Laitayok Clan of the Maasai Tribe of East Africa. Very welcome to my website (karibu sana).
I hope you stick around a while and enjoy looking at the wonderful adventures here and our many safari tours to Africa.
I am very privileged to live here, It is a wonderous place and every day I learn something new about my home, our people and the wildlife that surrounds us here.
Your guides, drivers and cooks are Morrans and Elders from the local Maasai Tribe, this is our land, we grew-up tending goats and cattle on these planes, our knowledge of the ecosystem can't be learned in a book, it is instinctive, it is in our DNA.
We will ensure you have a safari experience like no other. You will be treated to real Tanzanian Maasai hospitality, safaris don't get more real than this.
The team and myself look forward to welcoming you in person to The Serengeti and all it beholds on one of our Safari Tours to Africa.
If you have questions, and you will have many i'm sure, please feel free to contact me on Whatsapp or Telegram or send me an email and I will reply as soon as I can.
Joshua is a Maasai, a trained wildlife biologist and behavioralist, National Outdoor Leadership School alum and one heck of an amazing guide for our 8 day trek with him June/July 2019.
We love birding, but were clueless as to what we were seeing. Joshua could tell us within seconds what birds we were seeing, look it up one of his many bird books and go into as great of detail as we wanted about the migration, habitat and perhaps a story or two for our entertainment.


Josh and Ole have recently gone it alone after learning their trade as safari guides over many years. With Josh as our guide we had the most amazing bespoke three-day... read more safari experience. The brief was birds for my wife and great photo opportunities for me, plus giraffes! It's never going to be something to do on the cheap but we felt we got excellent value for money. It seemed there is nothing Josh doesn't know about the birds and animals found at Tarangire, Lake Manyara and the Ngorogoro Crater. His ability to spot the tiniest bird or the tallest giraffe hiding deep under cover is incredible. His eagle eyes meant we didn't miss a thing. Thanks so much for the most unforgettable trip and if you are reading this, just go ahead and book a trip. You won't regret it for a minute.

Russ P
24/12/2018

I traveled to Tanzania with my 2 teenagers. Joshua planned a six day custom safari for us that covered Tarangire, the upper portion of Ngorongoro conservation area, and the... read more Southern, mid and Northern Serengetti. We saw so many animals! What a treat for us. Each park had different aspects that made going to each one worthwhile. Joshua is an excellent guide that can answer ALL your questions. We learned so much from him and loved learning about all the animals and habitat. Joshua's background as a Masai and his education paired with his love and passion for sharing his country makes him an excellent choice for your safari. Joshua also organized rides to and from the airport and was a great host sharing sites around Arusha. We had an excellent trip to see waterfalls, coffee making and a traditional Masai lunch, and he helped us get to my son's soccer games and find ATMs for cash. Joshua and his crew are excellent. Joash Africa was everything we needed in Tanzania and we are so grateful to Joshua for all his hard work on our behalf and sharing his beautiful country. We hope to come back.

musselman5x5
22/08/2022

So happy to hear Joshua has his own safari company now. Known him from when he was our guide with another outfitter. He really made the trip. ... read more I am from Africa and thought I knew it all since I have been on many safaris. Joshua is thoughtful and attentive, a skilled spotter

lonan520
01/12/2017
Got Questions?
Chat with a Safari Guide on your phone
my guest philosophy
We plan our safari tours to Africa around a small guide to guest ratio, that way you get our undivided attention.
This is Maasai hospitality
Joshua Ole Monah – Proprietor