Still haven't found What You Are Looking For?
Try our African Safari Tour Planning Tool, it is quick and will help you find your perfect safari Experience!
"if you want to see the real Tanzania, book your safari with real Tanzanians"
A Wiseman

Family Friendly
We welcome kids and can arrange tours that children and grown-ups will love

Environmentally Aware
Tours designed to have as little impact on the environment as possible

Luxury Vehicles
We have the latest stretch safari vehiles for your comfort and enjoyment

Expert Maasai Guides
We are a family of Maasai trackers and guides, you are in safe hands with us
Welcome to JAfrica Safari Tours to Africa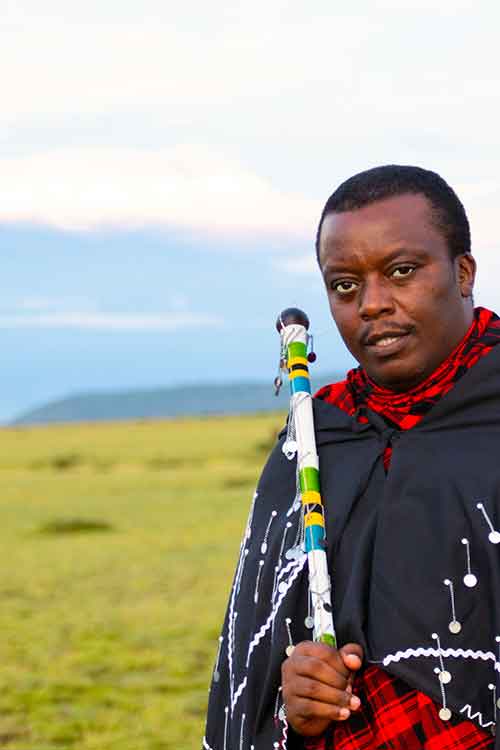 I am Joshua Ole Monah, I am an Elder from the Laitayok Clan of the Maasai Tribe of East Africa. Very welcome to my website (karibu sana).
I hope you stick around a while and enjoy looking at the wonderful adventures here and our many safari tours to Africa.
I am very privileged to live here, It is a wonderous place and every day I learn something new about my home, our people and the wildlife that surrounds us here.
Your guides, drivers and cooks are Morrans and Elders from the local Maasai Tribe, this is our land, we grew-up tending goats and cattle on these planes, our knowledge of the ecosystem can't be learned in a book, it is instinctive, it is in our DNA.
We will ensure you have a safari experience like no other. You will be treated to real Tanzanian Maasai hospitality, safaris don't get more real than this.
The team and myself look forward to welcoming you in person to The Serengeti and all it beholds on one of our Safari Tours to Africa.
If you have questions, and you will have many i'm sure, please feel free to contact me on Whatsapp or Telegram or send me an email and I will reply as soon as I can.
Joshua is a Maasai, a trained wildlife biologist and behavioralist, National Outdoor Leadership School alum and one heck of an amazing guide for our 8 day trek with him June/July 2019.
We love birding, but were clueless as to what we were seeing. Joshua could tell us within seconds what birds we were seeing, look it up one of his many bird books and go into as great of detail as we wanted about the migration, habitat and perhaps a story or two for our entertainment.


My daughter and I met up with a friend and her son in Arusha, Tanzania to go on our first safari. Joshua Monah coordinated all of it for us,... read more covering all details, changes and the requests of our group. His knowledge of the town, the conservation and national parks and the flora and fauna were beyond compare. His generosity, kindness and love for his work shows. All of our encounters with local businesses, shops, park personnel and those at our accommodations were so pleasant because of Joshua's warmth, professionalism, and his historical knowledge. It is clear that he is well respected. This trip was well planned and flexible to changes - we had wonderful accommodations, great food and interactions. And the safari itself was fantastic - we saw it all - the black rhino, the big cats, the hippos, elephants, giraffes, wildebeests, baboons, monkeys, hundreds of bird - and Joshua could name every bird before we checked the books! He was never wrong! This company knows the habitats, habits of the animals and the history of the region. He is a native of Tanzania, NOLS trained and is able to provide information about the culture, geography, animals, history and so much more. If and when the other members of my family get to go on Safari or visit Tanzania (or when I return) this is the only guide I'd consider.

JuneL8500
26/07/2019

Joshua is an absolutely phenomenal safari guide and helped me and my friends gain and unforgettable experience through Tanzania. He guided us through the Serengeti and Ngorogoro Crater amongst many... read more other places. He made sure to stop and answer questions as well as provide

Roam34613297439
01/06/2018

So happy to hear Joshua has his own safari company now. Known him from when he was our guide with another outfitter. He really made the trip. ... read more I am from Africa and thought I knew it all since I have been on many safaris. Joshua is thoughtful and attentive, a skilled spotter

lonan520
01/12/2017
Got Questions?
Chat with a Safari Guide on your phone
my guest philosophy
We plan our safari tours to Africa around a small guide to guest ratio, that way you get our undivided attention.
This is Maasai hospitality
Joshua Ole Monah – Proprietor